We're running out of ways to say how quickly the market for solar is growing. The statistics are mind boggling — pick your stat of choice — and anecdotally, just look around. If you're looking for them, panels seem to pop up everywhere.
But, even with strong adoption, there will, unfortunately, always be households and businesses that are left out of the rooftop solar market. The estimates vary on the margins, but come in around 50% of households and businesses not being a great fit for rooftop solar. The reasons are largely what you'd expect:
They don't own the building (renters)

They don't have enough access to roof space (multi-unit houses, office buildings)

The roof isn't big enough, or doesn't get enough sunlight
But, that doesn't mean that solar is out of reach for those 50%. If you've listened to the radio, a podcast, or streaming service at all recently, you've likely heard an ad for community solar. 
And it's more than just a media blitz, it's a growing way for people who don't have residential or business access to solar to get involved — and save some money. In fact, as of December 2021, community solar represented more than 3,200 megawatts alternating-current (MW-AC) of total installed capacity in 39 states, plus Washington DC, with 22 states (plus DC) having policies to support it.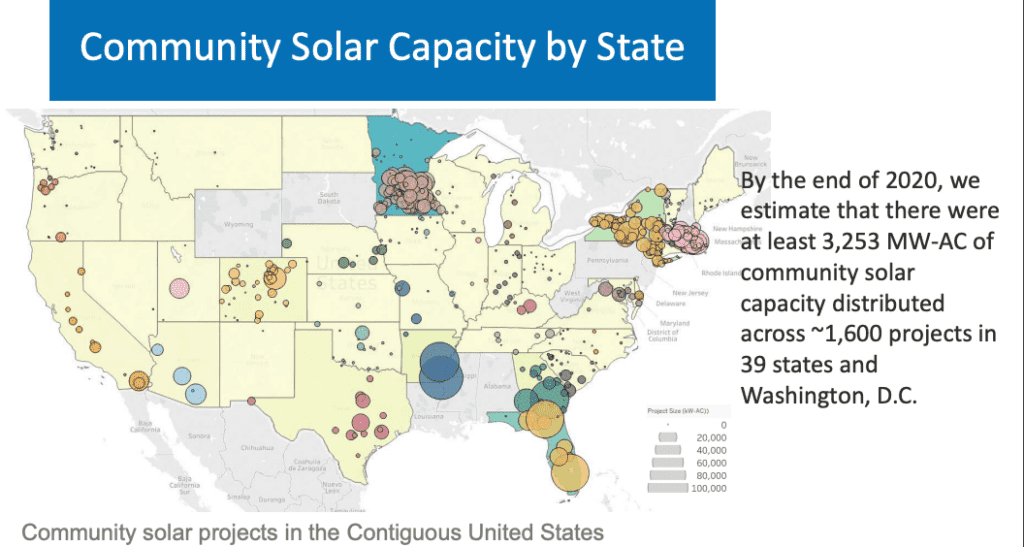 How do you get involved? In this blog series, we'll look at community solar in-depth, starting with the basics: How does a community solar farm work, how can you get involved, and how do they make money.
How does a community solar farm work?
NREL defines community solar as: A distributed solar energy deployment model that allows customers to buy or lease part of a larger, off-site shared solar photovoltaic (PV) system. Developed all over the world, community solar farms are also referred to as shared solar gardens, solar power plants, and many other unofficial titles.  
Although some battery-backed off-grid systems exist, most shared solar installations feed the electricity they produce into the local power grid, either as it exists or after it's improved to accommodate the new energy capacity. 
Community solar farms are an essential way to provide access to renewable energy for electricity users with circumstances that prevent a feasible PV installation on their property — as mentioned above, this can include renters and people with roofs that aren't great for panels. 
How do I get involved with a solar farm?
While individual efforts are always commendable, community solar farm development can only be accelerated with increased local support. Before starting a new solar garden of your own, you may want to consider researching and supporting a green energy project nearby that is already operating or in development.
But, if you want to be involved in the development of a community solar farm, some of the most crucial and time-intensive steps influencing its long-term success of a solar farm are found in the planning stages.
Before getting into the nitty-gritty details, there is one main question that needs to be addressed: Who will be using the electricity produced by the panels? Depending on how you answer this question, a shared solar garden will fall into one of three categories.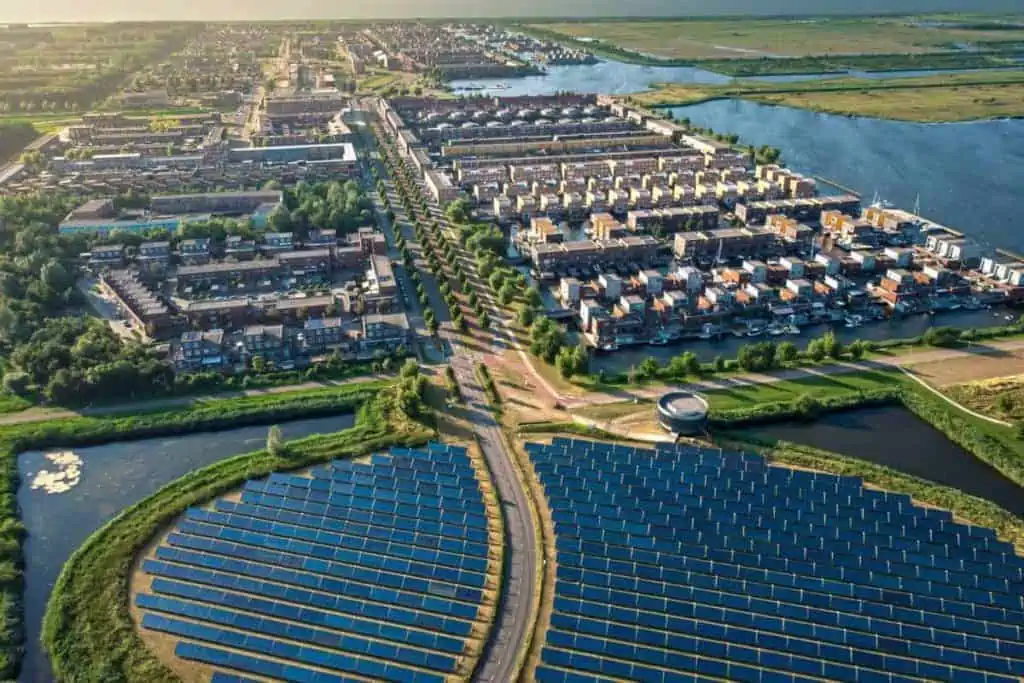 On-site solar farms: In an on-site solar farm, buildings within a private, designated community share all of the power generated from panels nearby. Often seen in newly developed subdivisions, the energy produced by an on-site solar farm is typically owned by a condominium building or apartment complex and then sold to its residents. 
Free-market community solar farms: Next, free-market community solar farms can generate both green energy and revenue for their developers by selling solar indirectly to consumers. Serving grid-tied homes and buildings, community solar farms can sell or virtually lease portions of their off-site energy production to electricity users in outright sales and purchase power agreements (PPAs). On the free market, solar gardens can also operate on a non-profit model. 
Utility direct suppliers: And lastly, some of the world's largest solar farms are either owned by or exclusively produce power for utility companies. With installations frequently exceeding 1 MW, utility-scale solar farms allow electric companies to sell renewable power to customers from a fortified green energy portfolio. 
Site Selection
There are many factors that solar farm developers must consider when choosing the best project site. A community solar garden must be in a location that receives ample sunlight and is largely free of trees, buildings, and other obstructions that create shade or make it difficult to install a ground-mounted system. 
Legally, proposed solar farm locations must adhere to local size, offset, and zoning requirements, as well as any regulations revolving around environmental or historic sites. Solar farms are typically permitted for construction on most industrial and agricultural lands, but special use exemptions may be required in some areas. 
Community solar farms tend to be much more feasible the closer they are to end consumers. Although the middle of the desert is a great place to produce power, shared solar projects require nearby infrastructure with the ability to interconnect and distribute the electricity. 
When gaining local approval, most solar farm proposals also require a decommissioning plan for the end of the project's life.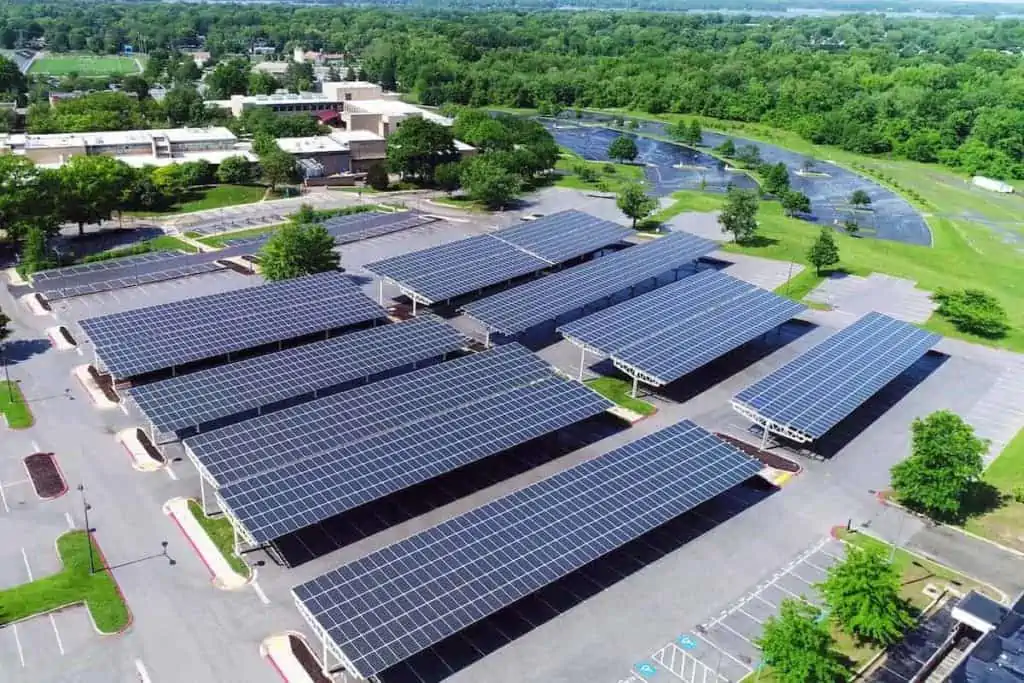 Project Launch and Financing
After choosing a site and conducting a thorough feasibility analysis, it's time to begin acquiring the assets you need to generate and sell solar power at scale. By and large, site and project development costs account for the majority of a solar farm's total lifetime expenses. 
Beyond the price of the property and land improvement costs, new community solar projects will require funding for system design, parts (panels, mounting, wiring, etc.), permitting, construction, and interconnection fees, all before a single kWh of energy is produced.  
So while many hope that "if you build it, they will come," self-financing a renewable power plant can be very difficult without external support. To generate capital before construction, some community solar developers work with private investors to cover project costs, while others reach out to prospective customers directly with early-stage opportunities to purchase clean electricity at a great rate.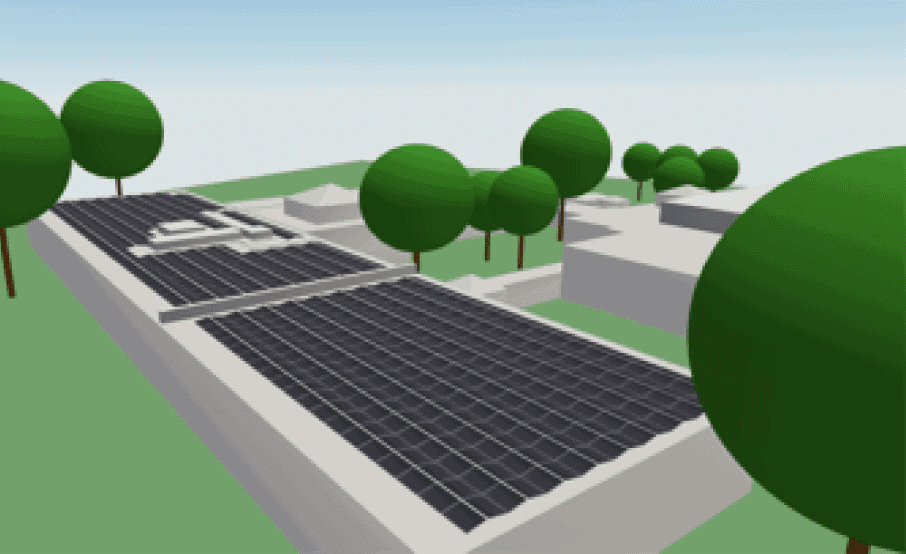 This now brings us to the question we've all been waiting for…
How can community solar farms make money?
While traditional farms make money by producing and selling products to people and businesses, the cash flows of a "solar farm" and an orchard are essentially the same.
Substituting rows of crops for arrays of panels, solar farms make money by selling enough of their product (electricity) to recoup and exceed both startup costs and ongoing expenses.
Community Solar Incentives
Except for the actual sunlight, nothing is free when starting a solar farm.  
Thankfully, there are many federal, state, and local programs and incentives to help lower the overall costs of new community solar projects. Most notably, the Solar Investment Tax Credit (ITC) allows US residents and businesses to claim up to 26% of total project costs, dollar for dollar against income taxes. 
Beyond the ITC, developers can find additional grants at the federal level as well as a variety of state solar incentives across the country. Here, it is important to remember that community solar projects that "sell" portions of their property to consumers must make sure that all incentives are allocated correctly.  
Also in place to accelerate shared solar development, the Solar Energy Technologies Office of the US Department of Energy recently announced its National Community Solar Partnership (NCSP). Intending to help five million new households access shared solar power by 2025, the NCSP provides personalized consulting and technical hands-on assistance for community solar developers.   
Generating ROI
To generate a positive return on investment, community solar farm developers must make accurate estimates of project costs and solar power production. By knowing exactly how much energy is going to be produced onsite, solar farm owners can then weigh total expenses against a business model aimed at long-term profitability.
Whether allowing customers to "buy and own" pieces of the farm or signing fixed energy lease agreements, developers can forecast customer cash flows against start-up costs to determine the number of subscribers or quantity of electricity sold necessary to break even with initial expenses. 
And while operational upkeep is typically minimal for small-scale solar energy installations, mid-sized and large solar farms must be prepared for occasional part failures, fixes, and replacements. When calculating long-term ROI, community solar farm developers will also need to factor in operation and maintenance costs, property tax, sales and use tax, excise tax, and other ongoing expenses.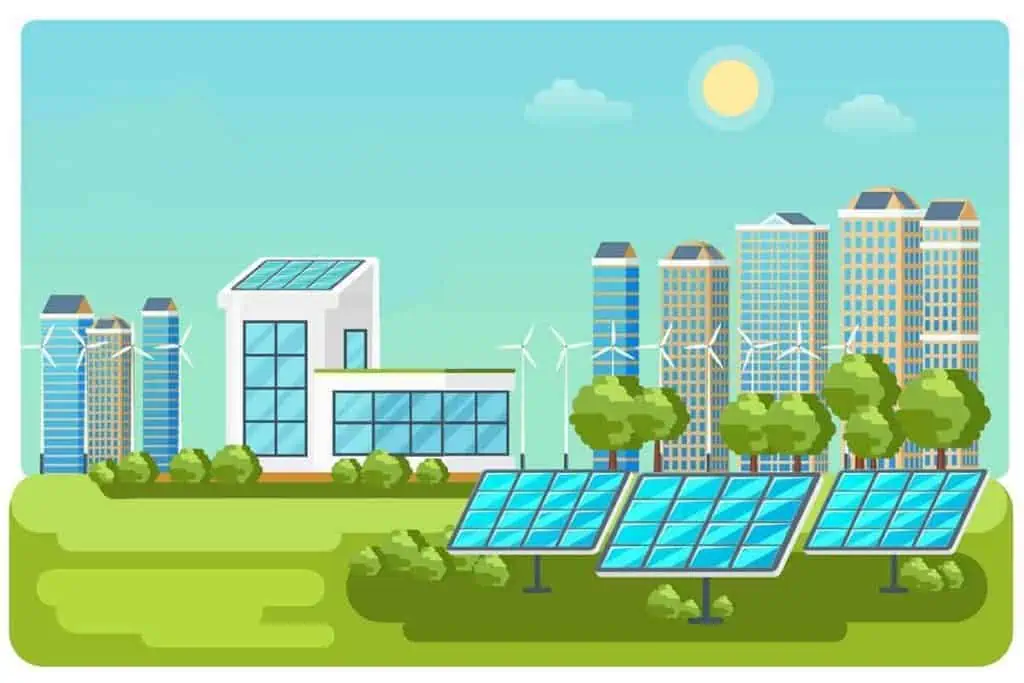 Next steps
Solar farms provide a valuable and necessary service: providing access to renewable energy to a variety of electricity users. Today, most successful solar farms are a result of careful planning in which developers choose a feasible location, accurately forecast energy production, and follow a sustainable business model. 
In our next installment, Community Solar 101 — How It Works, we'll look at some more specifics around community solar, including specific ownership models and potential complexities. In the meantime, for even more information on community solar farm basics, we recommend the NREL's detailed look at the subject, as well as this resource from the US Department of Energy.
Featured image by Andres Siimon.