Even before social distancing drastically expanded remote work, remote PV system design was a smart choice. According to NREL, remote solar design software can reduce solar costs by up to $0.17/W. However, remotely designing a PV system requires a reliable 3D model to provide an accurate calculation of the system's potential energy production.
Fortunately, you don't have to do this on your own — or even with just your small (and already busy) team.
Today you can instantly expand your design team at any time by using a 3D modeling service with just a click of a button. Using Aurora's 3D modeling service, you can get an accurate PV system model that shows:
Detailed 3D image of the potential system
Shading analysis for each hour of the year
Sun-path simulation
Energy production estimate
Customer savings estimate
And the best part? Aurora's modeling service is built right into the platform. So, if you start a design and get stuck, you can quickly get help with it from a designer who will have your design ready in as little as 3 hours!
But, the benefits of using 3D modeling services go far beyond just saving time. Here are 4 additional benefits to supplementing your 3D modeling: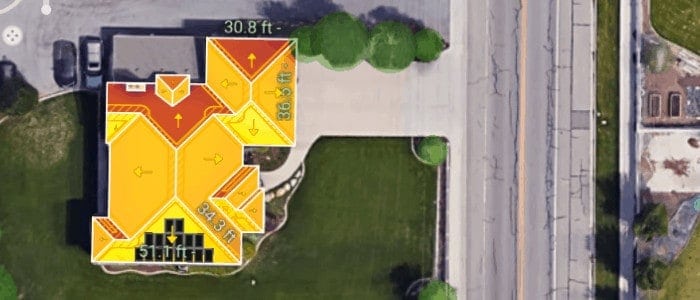 1. Scale Quickly
We all know that solar system demand fluctuates seasonally. This can make hiring enough full-time designers to handle peak demand difficult for solar installers.
Solar contractors often face a double-edged sword when it comes to staffing. While a larger design team may seem overstaffed during the slower seasons, a leaner design team may struggle to keep up with peak seasonal demand.
A 3D modeling service fills this gap by allowing businesses to instantly flex their team's capacity to meet seasonal demand fluctuations.
2. Enhance Your Customer Experience
Solar buyers appreciate quick service — as long as it's quality service too.
A solar modeling service provides both. Taking advantage of a short 3 hour turnaround time, a solar consultant can impress a buyer with a realistic 3D system model the same day that they pitch them. And, more importantly, the model can also provide an accurate, detailed estimate of the customer's potential savings, helping close the deal right then and there.
Additionally, in a post pandemic world, many customers may be wary of inviting others (such as solar sales consultants) into their homes. Fortunately, solar sales reps can use the solar design service to get around this limitation while still providing the same high level of accuracy and detail as they would with an in-person meeting.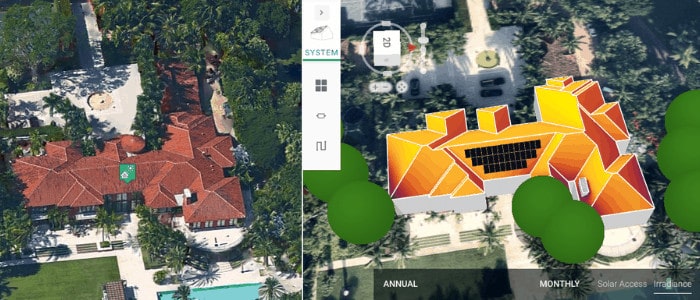 3. Save Your Sales Team's Time
In many solar businesses, sales reps often have to spend time learning about 3D modeling to create them for customers. That's time they could have spent closing more sales instead.
Using a 3D modeling service enables these businesses to free up their sales teams' time. Andrew Spalding, a sales rep at Aurora,  has noticed an additional benefit for his customers as well:
"By using a 3D modeling service, solar installers don't need to train new salespeople to design systems. This allows them to scale up their sales team much faster and with minimal training."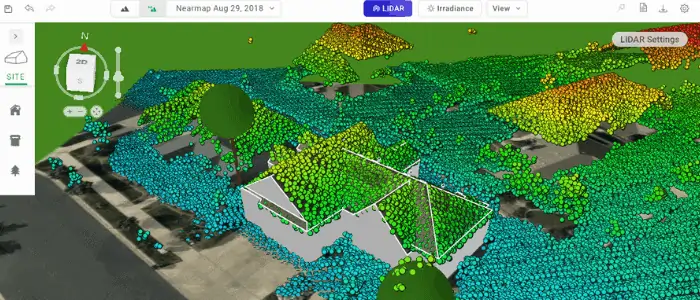 4. Ensure Accuracy & Reduce Cancellations
If there's one thing solar customers want from a company, it's reliability. At the prospect stage, this includes an accurate and realistic estimate of their roof's solar energy potential.
A common problem sales reps face is when a proposed solar system design doesn't actually match up with the home's structure. When this happens, the solar sales rep has to come back to the customer to make the necessary changes and many customers simply cancel their order instead of dealing with the hassle.
Using Nearmap imagery, along with LIDAR, shading and irradiance engines, Aurora's 3D modeling provides the most accurate design on the market. An added benefit is that once these parameters have been finalized by the designer, they can be locked so that they aren't modified and don't lose their accuracy.
Since design services allow businesses to provide accurate estimates even for challenging locations, solar customers can feel confident that they're receiving a reliable PV model and energy savings estimate.
Takeaways and Next Steps
Solar design services allow solar companies to:
Scale instantly
Enhance the customer's experience
Optimize their sales team's work time
Ensure accurate estimates
Reduce cancellations
Whether you've been in the solar business for years or are just starting out, giving a 3D modeling service a try is a great way to see how it works and whether it can help scale your business. Seneca Schachter, a Senior Account Executive at Aurora, sums it up perfectly when he says, "3D modeling services help small and medium sized solar businesses because they can quickly produce professional, accurate designs and quotes for faster lead conversions."
With a fluctuating economy, fluctuating your solar design resources becomes an incredibly valuable tool in any business's toolkit. If you'd like to see how our 3D modeling service works, you can schedule a free demo using the Demo button above.