Solar power is all about getting sunlight on panels. It's not surprising, then, that good solar software has many features that help calculate how much shading we can expect to obscure that light. 
So far, we've looked at horizon shading and fitting trees to LIDAR. Today, we continue this shading series-within-a-series, with another way Aurora can help efficiently deal with the effects of shade: Bankable Shade Reports.

Why Bankable Shade Reports Are Important
Once you've conducted a shading analysis on your site and generated your model and system design, the next step is generating a shade report. 
Installers know, few things are more frustrating than having to re-do your energy estimates because of an inaccurate shading analysis. While most solar software provides shading analysis of some kind, doing it with precision is what lets you provide bankable shade reports for financing, and it can help speed up the entire sales and approval process.
How Aurora's Bankable Shade Reports Help
Bankable Shade Reports mean exactly what you'd think: Aurora's Shade Analysis has been validated by NREL, so you save the time, cost, and hassle of a truck roll with every project you design. Basically, Aurora's software is equivalent to actual on-site measurements.
But there's one more step: the actual report. And it's another way Aurora can save you time and hassle. Aurora's shade reports are in a format that's officially accepted by financiers and incentive providers, including New York State Energy Research and Development Authority (NYSERDA), Massachusetts Clean Energy Center (MassCEC), New Jersey Clean Energy Fund, Oncor, Sunnova, and more. 
All this means that once you've designed a system, you can get to approval with zero truck rolls, and fewer change orders.
How Bankable Shade Reports Work
In this case, a video is truly worth 1,000 words…
Basically with a few clicks from the Documents section of your project you can generate a report like the one below.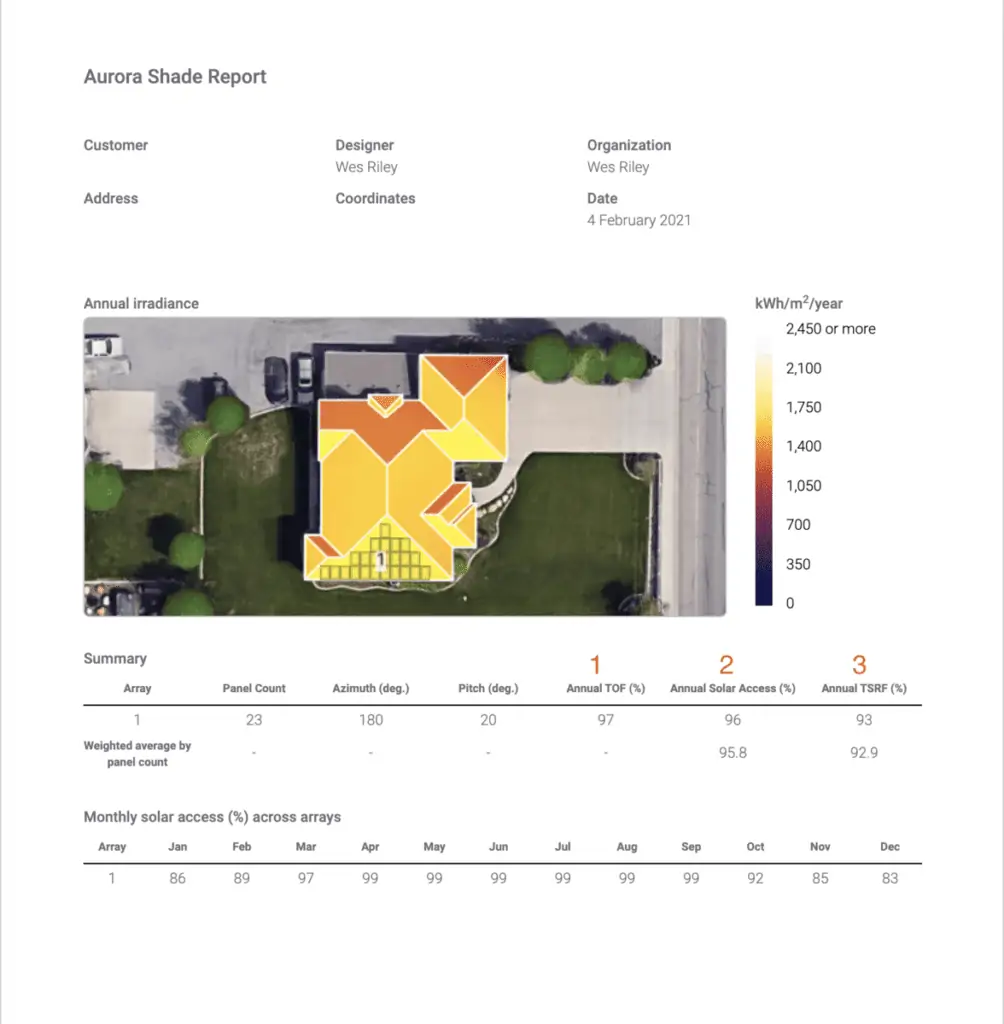 You can see it includes critical information like Annual TOF (1), Solar Access (2), and TSRF (3). For a more complete explanation of what these terms mean, and why they're important, check out the Bankable Shade Reports help site.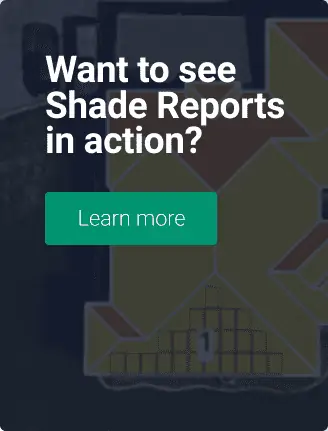 We'll be back next week with feature #4. In the meantime, check out our dedicated 10 Things You Didn't Know Aurora Can Do homepage to learn about the other things we've featured so far. Then schedule a live demo to learn more about how these features can help you produce more accurate solar designs. 
Do you have suggestions for an issue or feature you'd like to see covered? We'll have some Aurora gifts for any ideas we use. Email us here.