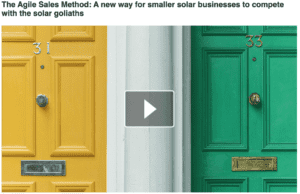 As the solar industry continues to consolidate into fewer, larger companies, small solar businesses around the world are constantly looking for new ways to compete with the big names. And with roughly 20,000 solar companies in the United States market, many small businesses are seeing an increase in competition in their local areas, as "everyone wants a slice of the pie."
While national brands may have the marketing budgets to get in the door of more homeowners looking to go solar, there are also many advantages that small companies can use to leverage sales, close deals, and earn more business. 
Strategic Differences Between Small and Large Solar Companies
To begin a recent webinar hosted by Aurora Solar's Aateeb Khan and Katy Burk-Cheema, an audience of solar professionals was polled about their sales methodologies. The results showed that most solar providers are meeting with individual homeowners multiple times, but only "occasionally or rarely" changing the designs in front of a potential customer. 
As small, independent businesses compete with the big brands, time is money, and having to revisit a property because you didn't walk in the door with the best PV design possible for that specific customer should not be an obstacle in closing a sale. While larger companies may be able to afford lower closing rates, we know that every lead matters when operating as a small solar business. 
With a focus on flexibility, the Agile Sales Method can be defined by the ability to: 
Adapt to individual customer needs
Make changes in real-time
And show multiple options to close the deal   
In this blog, we'll highlight 3 key takeaways from the webinar that show how small and mid-sized solar providers can deploy the Agile Sales Method to compete in today's market:
Increase sales for solar panel systems 

Achieve one-call closes without being "pushy" 

And create more five-star customer experiences to generate referrals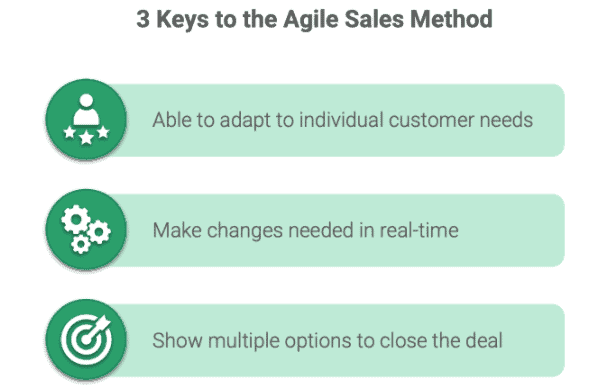 Adapt Proposals to Individual Customer Needs  
First, small businesses have the advantage of providing a personal touch on their solar proposals, with the ability to adapt as necessary to meet and exceed customer needs. Here, the key to success is remaining as flexible as possible and considering all of the unique variables of every customer's potential solar energy system.   
Katy explains that small business owners can "be more flexible and more personalized with how [they] sell."   
When setting up a proposal, Aateeb reminds us, "one of the most important pieces of information you can gather in order to ensure success as part of your deal is the customer's energy consumption." And while this data is collected by almost every solar provider, small companies meeting directly with customers should strive to collect as much unique information as possible.
Beyond the customer's monthly electricity usage and energy load profile, solar proposals should always be adapted to match the size of the homeowner's roof as well as the property's specific sunlight conditions. Showing an actual model of the customer's home, accounting for any unique conditions, will instantly demonstrate that your proposal is not a cookie-cutter design.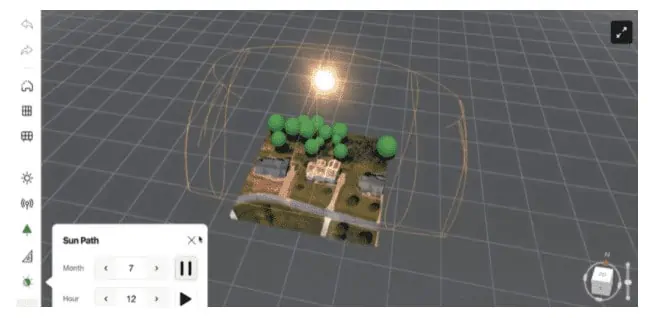 Make Changes in Real-Time 
Second, the Agile Sale Method is centered around the ability to make changes in real-time. While many salespeople are used to calling their engineers for design changes, Sales Mode is optimized for ease of use, homeowner friendliness, agility, and customization, to make simple, real-time adjustments to solar proposals and close deals on the spot. 
Let's say, for example, that during a meeting with a homeowner, you learn that they are planning to purchase an electric vehicle or air conditioning system that may drastically increase their future electricity bills. A flexible solar company should be able to adjust instantly by adding panels to the design and seeing the impact on bill savings in real-time. 
Likewise, unforeseen circumstances may necessitate design changes in ways beyond simply electricity use. Aateeb explains that, "If, for example, the HOA indicates that you can't place panels on the south-facing roof (or street side) — as we see in some HOAs — or we know that [the customer's] neighbor isn't the biggest fan of solar panels, we can quickly run a separate analysis where we turn off these panels" to fit customer personal preference.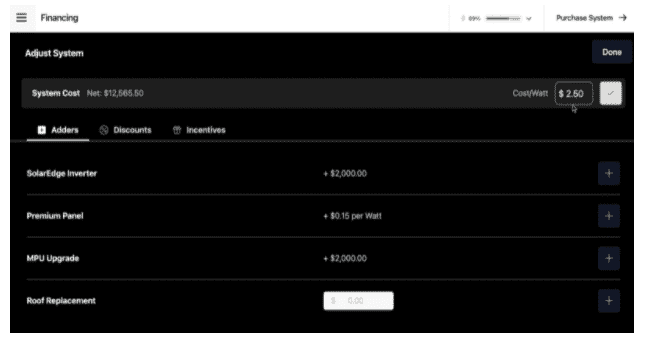 Show Multiple Options to Close the Deal
Finally, one of the best ways to close the deal on a solar energy system is by presenting multiple options in a visual and easy-to-understand way. After working with the customer to meet their personal preferences, solar companies can present multiple options for various financing methods and cash prices to incentivize a sale. 
Below, you can see the drop-down menu on the right-hand side of the System Summary page in Sales Mode. Here, the interface allows you to quickly toggle between financing options for customers to compare monthly payments, payback periods, and more.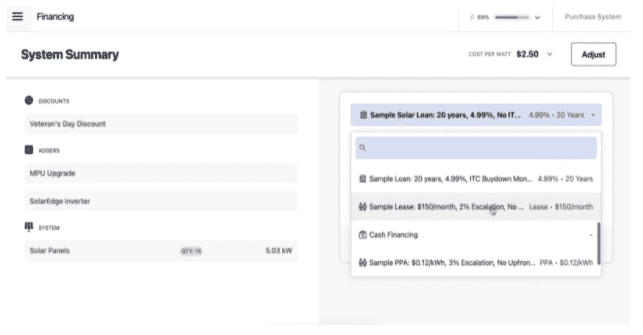 And while we all dream of instantly closing every sales opportunity on our calendar, it doesn't take long in the solar business to realize that is simply impossible to achieve. If you're worried about being "too pushy," Aateeb reminds us that it's always possible to give a potential buyer everything that they need to make a decision with a bit more time. 
He explains that if the customer "needs a bit of time to make a decision, you can go ahead and click on the navigation button and actually send them a live link to a proposal that will be able to be reviewed with their partner, with their neighbors, with their friends, with whomever, so that when they are ready to contact you, all the customer has to do is review this proposal and reach out to you with any further questions."
Conclusion
In summary, while it can be intimidating or disheartening to go up against large solar companies in the marketplace, smaller and sales-only businesses can deploy an agile sales method to use their flexibility as an advantage. Sales Mode is designed to help small solar business owners make changes in real-time and dynamically adjust all of the aspects of a proposal to close more sales and exceed customer expectations. 
To see a full walkthrough of the software in a typical residential solar sales scenario, watch the Agile Sales Method webinar.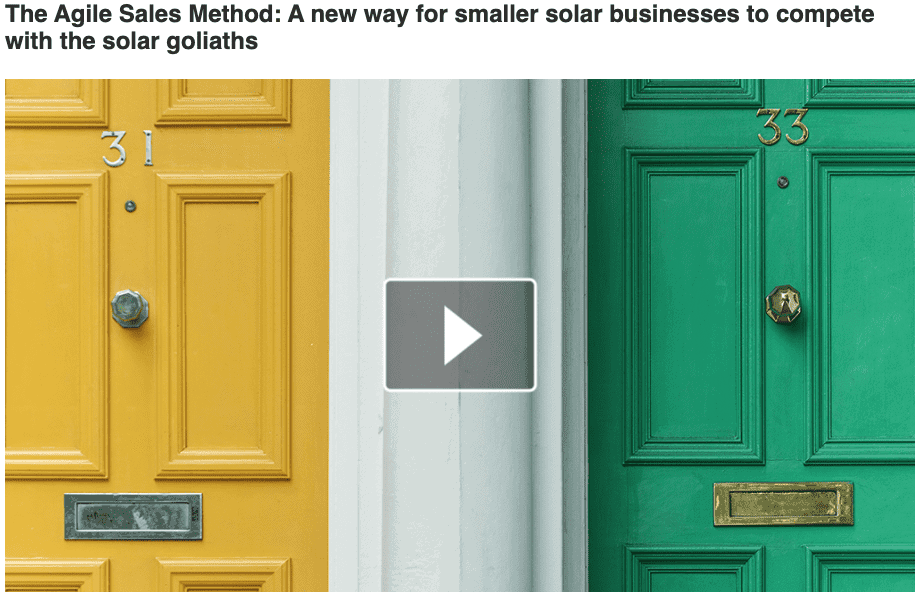 For more product updates and solar sales tips, subscribe to the Aurora Solar blog.
Featured image by Christian Stahl.